WooCommerce Development Company in India
WooCommerce Development Company
WooCommerce website development offers the most flexible and powerful strategy to build an eCommerce store to a website. Also, this is an e-Commerce platform plugin for WordPress. Our agency has collaborated from startups to major and popular companies worldwide ranging from building, designing, development to payment amalgamations. All the WooCommerce stores we crafted provide a top-tier user experience and amazing functionality.
WooCommerce Website Development Company in Mumbai, India. Get the best WooCommerce Solutions For Your Business
Beedev is a proclaimed specialist in terms of providing the best WooCommerce website development services. Our team is confident to help you develop a user-friendly eCommerce store from scratch using WooCommerce technology and development. These stores create a high standard functionality and a great user experience.
Irrespective of whether your company wants to build a full-of-features and scalable store or re-imagine your existing WordPress website into a strong eCommerce store, the best WooCommerce Development company in Mumbai, India is here for you. Our WooCommerce developers know their way around in the art of developing amazingly ingenious stores using this breakthrough technology.
WooCommerce Development Services We Offer To You
For many years now and as the best WooCommerce Website Development company, Beedev has specialized in developing and designing eCommerce stores using the WooCommerce shopping cart platform. Whether you're looking to add new functionality, enhance a brand new WooCommerce store from the ground up, or update your WooCommerce store's current theme. We staff adept developers of WooCommerce programmers and PHP with a large-scale background in the eCommerce landscape. To simply put, we know the secret to making an online store thrive, and we are equipped with the latest tools to develop the potential of your store.
WooCommerce Customizations : Hire a WooCommerce developer and we offer custom solutions to your online store. This includes adding new functionality and extending its capability.
WooCommerce Theme Development : Ready to begin crafting WordPress themes? Our team makes WordPress themes along with WooCommerce compatibility sent forth to the main WordPress repository.
WordPress Development : Beedev focuses on creating new themes and plugins and improving on the software itself. Our team is fitting to cultivate the ecosystem and infrastructure of the WordPress platform.
WooCommerce Plugins : We offer our clients different features. By adding flexibility to your site, users have more experience in navigating through your shopping cart.
Migration : Our services build a standard structure to migrate from Prestashop, Magento, and Shopify stores to your WooCommerce store. As a WooCommerce development agency, we have an extensive understanding to make this process successful.
Maintenance & Support : This is the process of modifying, updating, and changing software to keep pace with customer needs. Also, it is necessary to utilise this service as it improves the general function of the software.
Here are some of the key features of WooCommerce
WooCommerce is a popular and most extensively used eCommerce platforms worldwide. There are a lot if reasons that show how reliable WooCommerce is. As a leading WooCommerce development company in Mumbai, India, it is ideal to collaborate with Beedev.
Our team transforms your eCommerce store from scratch and turns it into the best user-friendly website. What distinguishes us from the other agency providers is the services that we offer. Let's have a more detailed look at WooCommerce features to provide you with a better idea about it.
No ongoing fees (it's FREE!)
Impeccable WordPress Integration
SEO Advantage
Robust & Simple
In-Built Payment Processing
Unprecedented Flexibility
Extensive Theme Options
It's an Open Source Development Platform
User Management
Inclusive Standards Compliance
Seamless Theme System
Why Choose BeeDev for WooCommerce Development Services?
We are the preferred WooCommerce website development company in Mumbai, India. Furthermore, we primarily recommend WooCommerce as an online store platform for companies with over 500 products. For the reason that this is extremely advantageous for their brand. On the other hand, larger operations require a custom-made eCommerce platform.
If your company hasn't had an eCommerce solution yet, then Beedev is the right partner for you! Consider taking a look at our services and this might be what you need after all.
This way, it's easier to begin selling digital or physical products to a wide array of audiences with no limitation and overheads other than delivery and storage.
Adaptable and Responsive Development Approach : These two approaches in a WooCommerce development agency, ensures a website is optimised for PC screens, tablet, laptop, and mobile. It focuses on developing a one-size-fits-all layout without compromising its features.
WooCommerce support, maintenance, and upgrade services : A 24/7 support team is ready to assist you in your WooCommerce development. Our services focus on empowering digital growth.
Cross-App Platform : This is centered on establishing a single application that operated on different operating systems. Also, a WooCommerce development agency's task is to make it compatible with multiple platforms.
Superior Website Analytics : Our team measures behavior and activity on your website. This involves reviewing, tracking, and reporting data of web activity.
Trouble-Free Migration : Beedev provides insight into crafting a website migration that ensures stability and offers an effortless user experience. Hassle-free migration of applications for our client's convenience.
Delivery on Time : A key performance indicator to measure the rate of deliveries and finished products made in time. Beedev measures on-time delivery in different ways.
Competitive Pricing : We thrive on setting the price of our services that suits your budget. At an affordable cost, your company can maximise various benefits of our services.
Rich User-Experience : a combination of multimedia content and Graphical User Interface style applications. This enables users to have a similar experience to computer-based software.
Custom eCommerce Website Development Platforms : Regardless of your specific requirements and the size of your business, we offer varying and inclusive services. This gives your store more features to provide compared to other competitors.
BeeDev WooCommerce Website Development Process
Understanding Requirements – Functional requirements need details regarding how a product behaves and specifies its needs for development. As the best WooCommerce development service provider, it's our job to offer it to you.
Research and Analysis – Market research is vital in developing an enjoyable and smooth online customer experience. Fortunately, the top-tier WooCommerce development agency is here to assist your brand!
Plan – This phase includes selecting the most suitable communication tool to set general goals for a web. It collects and keeps domain information to support the web.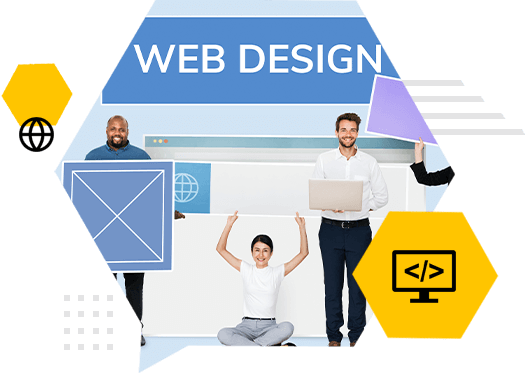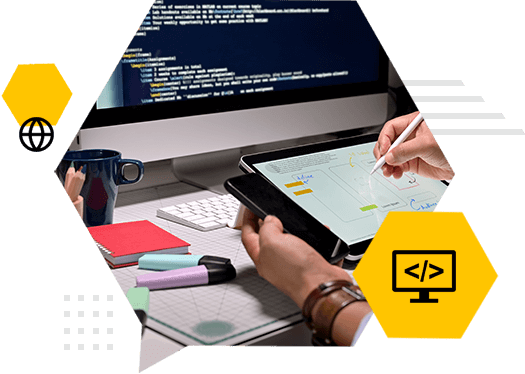 Design and Develop – By examining all the possible risks, it help overcome hurdles that come in the way during the product launching in the market. This is mainly involved identifying the specifications of your product.
Test and Delivery – It is secure, scalable, and personalised. A WooCommerce development agency manages multiple assessment programs for an an added the benefit of your website.
We Are The Best WooCommerce Development Company in India
Being a WooCommerce development agency, Beedev provides WooCommerce solutions at the most affordable costs. Our adept professionals introduce features and fixes whenever necessary and are well-versed with the combination of WooCommerce with WordPress.
The specialty of the WooCommerce development crafted by Beedev consists of market research, easy-to-monitor analytics, and etc. As the best WooCommerce development service provider, we never miss incorporating all the social media features into our WooCommerce development.
Beedev has a set of experienced and skilled web developers who exceed our client's expectations by building a usability-centered website. We thrive in crafting affordable and high-quality WooCommerce development services with innovative theme development and refuse to overlook new viable WooCommerce plug-in development.
BeeDev – Web Development Agency & Online Marketing Agency in Mumbai
The digital and technological field is constantly evolving. And the world of web is accelerating, always. Thereby, we know what it takes to keep you stay ahead in the game continuously. Incorporating a dynamic, flexible, and future-centric approach we blend technology with the art of digital structure expertise to bring you desired results.
Enquire Now!