iOS App Development
Starting with ideation and conceptualisation of your vision, we offer a thorough, step-by-step transformation plan. It is our utmost priority to implement a series of quality checks at every stage of the custom iOS app development. As such, the final product outperforms a user's expectations. Our development process is anchored around future-ready and scalable solutions to support your business's expansion. This approach makes us the best mobile app developing worldwide.
Get the best iOS App Development Company in Mumbai, India
Beedev is the most recommended iPhone app development company in Mumbai, India with extensive experience in iOS app development services. If you are looking to hire a suitable iOS app developer to carry your iOS app idea in reality, we are your best option! Whether you are entrepreneurs, businesses of any scale, or start-ups, we have innovative iOS solutions to cover all your needs.
Simplicity and sophistication are the main essences of iOS apps, and at Beedev, we strive to bring this to life. Our processes are guaranteed to make use of flexible, transparent, and cutting-edge technologies to deliver functional and powerful solutions.
Being regarded as a notable app development company, our expertise in iOS application development is top-notch and unparalleled. Our iOS app solutions are dynamic and adaptive. We provide a wide array and extensive range of iOS app services covering iPad, Apple TV, Apple Watch, and iPhone. In addition, our certified iOS app developers have handled various projects with major companies in iOS application development. At Beedev, our main objective is to deliver the best solutions that embody your vision as an iOS web developer in Mumbai, India.
iOS App Development Services We Offer You
When it comes to creating a world-class iOS app for a business, search for the best iOS app development company. Whatever you envision for your company is, our team of skilled and talented experts can bring it into results. Regardless of your needed iOS solutions, we got our clients covered through our best-in-class iPhone application development services.
Furthermore, our iPhone app developers are adept with the latest native programming languages like Objective-C and Swift or hybrid programming languages like Ionic, React Native & Flutter. Are you planning to outsource a team of experts? Take a look at the reliable iOS app development services we offer:
iOS UI/UX Design : iOS applications are popular for their immersive and memorable designs. Our iOS app developers adjust your brand with your user's expectations coming from the Apple ecosystem.
Enterprise iOS Apps : An app specifically made for business. However, it is also an application that is distributed internally without being published in the iTunes App Store.
iOS App Development Consultation : Depending on its varied characteristics, iOS applications are more suitable for a specific type of enterprise. Our iPhone app developers guide you on whether iOS is a fitting option for your business.
Custom iOS Application Development : Depending on its varied characteristics, iOS applications are more suitable for a specific type of enterprise. Our iPhone app developers guide you on whether iOS is a fitting option for your business.
Support and Maintenance : We are equipped in fixing broken software during the testing phase to ensure seamless launching. Also, we prioritise adding features for a greater user experience.
iOS Software Testing : The processes of our iPhone mobile development are established to keep performance and security at the center. We guarantee that your application is hack-proof and bug-free.
BeeDev standard iPhone App Development Process
Understanding iOS App Requirement – After our discussion, our team of iOS app developers analyse these requirements. By this, it helps identify the significant technologies to utilise and prepare a plan.
Wireframing and Designing – Moving forward with a universal UI for mobile devices should be levered to another level. Our team will build a visually beautiful prototype needed for an advanced and modern iOS application.
iOS Application Development Phase – Our iOS developer team manages all the functionalities for your app regardless of its simplicity or complexity. Don't worry as our experts are well-trained in working for mobile architecture and advanced algorithms.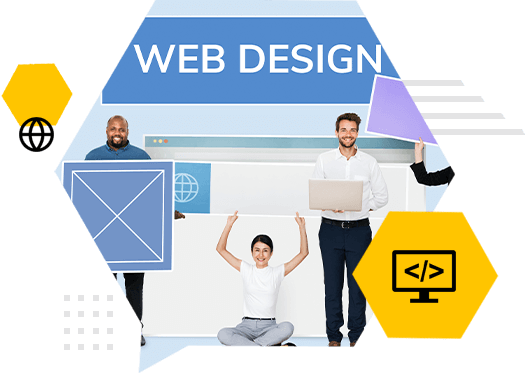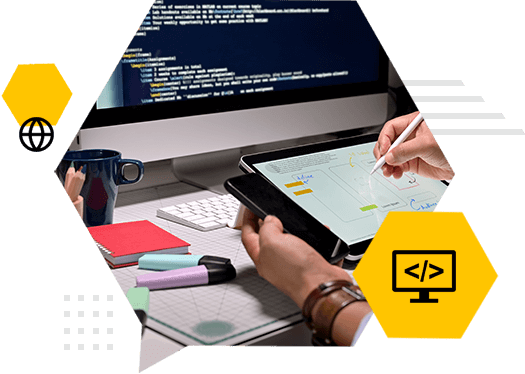 Real-Time User Testing – As a mobile app development company, we test your iOS application by strictly going through different test conditions. This ensures the quality and excellent performance of the application.
Final Launch – (Add 1 line)
Key Features Of Our IOS Application Development Services
As an inclusive iPhone app development company, we have launched tons of native iOS apps that observed soaring success rates and Beedev is popular on the App store. Our iOS app developers have created apps for multifaceted use cases varying from geo-tagging to video streaming, route matching, real-time analytics, and more beyond multiple sectors.
UI that is aesthetically appealing.
User-friendly design that iOS users are familiar with.
Consistent design across all the iPhone/iPad devices.
Clutter-free, clean, and simple UI.
Impressive animations & motions.
Minimalistic, yet practical design elements.
Modern design.
Why Choose iOS for app Development
Allow a dependable iPhone app development company to improve your business growth! Both enterprises and startups invest in a mobile app development company as iPhone apps are considered high-quality and profitable. By providing superlative performance and consistent innovation, the iOS managed to keep pace with its grip on users. Here are the qualities that your business direly needs:
Security : Don't get worked up about data security if you plan on going for iOS app development solutions. Our services give the optimum security assurance for your business.
Revenue Generating : iOS apps are popularly known to be a better investment than most Android apps. Our experts assist you with the finest way to get the maximum revenue generation scopes from an iOS app.
Excellent User Experience : iOs apps make users elated due to their great user experience. In addition, our comprehensive app maintenance and client support yield better customer satisfaction.
Faster Development than Android : In terms of building an iOS app, it only needs less time compared to Android apps. Despite their similar specification, an iPhone app developer can easily make one.
Types of Industries We Cover
Looking for an extremely exclusive and functional iOS app development company to match your business needs? Beedev is the right outsourcing partner for your business to create and publish your next-gen iOS/iPhone app built with the latest cutting-edge technologies. Contact our team today to analyse your business demand and obtain innovative and custom-made iOS app solutions for your brand!
News, Media & Entertainment
Logistics & Transportations
Why Choose BeeDev as iPhone app Development Company
Being a prominent iPhone application development company, Beedev is recognised for offering the world-class solutions and contemporary business needs at a favourable price globally. Here's why Beedev is the best choice in terms of crafting user-centered iPhone apps:
Customer Satisfaction : We work on the up-to-date technologies and frameworks. This ensures secure, new, user-friendly, and scalable business solutions for your needs.
Agile Procedure : It's a process for monitoring a project that includes consistent working and collaboration in iterations. We work on conducting Agile methodology to optimise methods and deliver superb results.
Dedicated Teams : We have a dedicated team of Mobile app developers in Mumbai who knows their way around app development. Rest assured we deliver high-end business solutions on several technologies and frameworks.
Integrity & Transparency : We want to hear your ideas! We are a mobile app development company that respects what you envision for your enterprise and ensures to deliver it to you.
Flexible Engagement Models : We strive for excellence. Our mobile app development company offers flexibility to our dedicated clients to choose from a variety of hiring and engagement models.
Competitive Pricing : We ensure giving you competitive cost with amazing quality! An optimum service can be still be obtained at lower pricing.
Why BeeDev is the Best Destination for iOS App Development?
There's no one-size-fits-all approach. At Beedev, we address each iOS mobile app initiative with a distinct approach. Assisted by an experienced team of iPhone app developers and native software technologies, we provide inclusive iOS app development services to our dedicated clients known for robustness, scalability, innovation, and security.
We're known as a full-service iOS app development company offering services that cover the full-range development cycle from ideation to launching. Additionally, we are a native iOS and mobile app development company partner of choice by a few of the world's prominent companies.
BeeDev – Web Development Agency & Online Marketing Agency in Mumbai
The digital and technological field is constantly evolving. And the world of web is accelerating, always. Thereby, we know what it takes to keep you stay ahead in the game continuously. Incorporating a dynamic, flexible, and future-centric approach we blend technology with the art of digital structure expertise to bring you desired results.
Enquire Now!