Pay Per Click
Considering that we are one of the most preferred PPC advertising company in India, our company at Beedev values the significance of an enterprise's RoI. We understand that without a viable RoI, no business can flourish in the market. In addition, it is our utmost priority to keep our clientele's best interests at heart. This is made possible by utilising the most efficient and effective goal-oriented techniques and making sure that the business obtains more returns through our consistent PPC efforts.
Get Reliable, Adept & Affordable PPC Advertising Services in Mumbai
Our team of experts plans out a world-class marketing strategy right after having an in-depth grasp of our client's requirements and implementing a customised and the best PPC advertising campaign to boost digital presence. In this specific campaign, distinct landing pages and keywords to which PPC ads direct the traffic is incorporated. In a nutshell, there is no other way to improve conversion rate and achieve a quick boost in traffic but to outsource a PPC service provider in Mumbai for better results.
If it's your main goal to have an edge over the competitors in the market, consider investing in PPC for your digital marketing efforts. As a reputable PPC agency in Mumbai, you can take advantage of taking optimum control over your marketing campaigns. Especially since you only pay whenever an ad is clicked. Therefore, keeping at par on your budget range.
Types of PPC Services & Ads Campaign
Considering that majority of the target audiences in all age groups consume remarkable time online enables paid and outsourced best PPC advertising companies more effective and in-demand than the traditional options. At Beedev, we are fully aware of the importance of making the most of the digital space. The challenge lies in reaching potential customers and persuading them into doing the desired action at the most affordable cost. With that, we implement an economic plan for an enterprise and yield optimum results.
Search Advertising : This is a technique of placing digital advertisements on websites that produce results through search engine queries. We are a PPC agency in Mumbai that helps create good research and copywriting practices to make this possible.
Display Advertising : It comes in different formats namely rich media, ads, banners, etc. Also, it depends on components like audio, video, and images for disseminating advertising messages.
Social Media Advertising : By maximizing social media platforms, paves the way to a wide array of brand awareness opportunities. As such, this is fitting in reaching a specific target market.
Remarketing : We re-target your social media or website visitors or continue the engagement with your current customers. This is implemented through making use of different channels such as Facebook, Microsoft, Instagram, Google, Whatsapp, Email, SMS, and many more.
Google Shopping Ads : As one of the best PPC services in Mumbai, this is a highly recommended campaign for retailers despite its size. Additionally, it appeals to relevant customers and yields outstanding results.
Mobile Advertising : A subtype of mobile marketing that optimizes the use of mobile devices. The ads take place via banner advertising or SMS through a PPC service provider in Mumbai.
Facebook Video Advertising : One of the best PPC advertising tactics to take advantage of is this service. It demonstrates your brand's reputation and establishes a connection with your audiences.
Gmail Sponsored Advertising : This kind of ad appears specifically in personal Gmail boxes. Further, the ad consists of 2 elements: a teaser and a developed ad unit.
Amazon Advertising : Expand your brand and boost sales with effective eCommerce-oriented solutions. We guarantee to search, appeal to, and gain customers in Amazon.
Why Choose Us For Pay Per Click (PPC) Advertising Company In Mumbai
Pay-per-click marketing is a business model where an enterprise gets paid every time a user clicks on one of your advertisements. By investing in digital campaigns that suit your business needs allows your company to stay ahead of your competitors. With that, Beedev provides results-centered PPC management services in Mumbai which exceeds your expectation from a renowned digital marketing agency.
Our company is one of those PPC agencies in Mumbai that are devoted to yielding expected results. Hence, providing you extensive analysis of the campaigns we are working on together and the ongoing status of your digital presence. To point out, our experiences in collaborating with a variety of industries allow us to see the market from a unique perspective.
Beedev PPC Services in Mumbai Includes
It is our priority to offer absolute transparency and provide unlimited dashboard access to their respective accounts. In addition, we are committed to putting our best foot forward for your campaign and the following are some of the best PPC services you can find worldwide:
Better Marketing ROI : Obtain opportunities to develop more revenue opportunities for your enterprise. It is a useful, high-yield, and low-cost type of marketing for all-sized businesses.
Effective Campaign Report Management : We are a PPC advertising company in Mumbai that makes sure our clients receive the best services possible. We regularly analyze the situation in the market and provide a carefully organized campaign to ensure generating the best results.
Bid Management : This is one of the essential areas in PPC ads. By incorporating important and high-yielding plans, the results ensure stability in your marketing campaigns.
Ad Copyright Creation : We strive at crafting special PPC campaigns that focus on expanding your business. Rest assured that our collaboration generates adequate results.
Reduced CPC : Our adept team of SEO specialists devotes a great deal of knowledge to decreasing gross CPC or cost per conversion. This is significant in enhancing a quality score.
Setup of PPC Ad Campaign : Beedev consists of experts in their respective fields. Our team of skilled professionals provides commendable ad campaigns that generate sales.
Increased Sales and Leads : As a PPC advertising campaign company in India, we invent useful strategies for your company. We will assist in obtaining a large number of leads and improve your sales in no time.
Increased Paid Traffic : Providing our clients modern and quality PPC services to ensure achieving their business goals within a limited time period. Beedev always has your best interests in mind.
Landing Page Optimization : Each effective PPC campaigns implemented by a PPC advertising company in India produce satisfactory results. Also, we offer efficient search engine marketing services to our clients at a market price.
Keywords Selection : The foundation of any kind of PPC marketing is a keyword and we understand its importance so our team of experts conducts in-depth research to find suitable keywords relevant to your business.
Brand Awareness : You no longer have to worry about introducing your goods and services to the market! By collaborating with the best PPC advertising agency, we only execute a few yet effective steps that convert potential buyers to loyal customers.
Reduce Negative Keywords : As much as we want to place more keywords, sometimes not all of them are effective. By referring to our campaign analysis for the past few months, we can identify the bad keywords and filter them out.
BeeDev – Search Engine Optimization & Pay Per Click Agency in Mumbai
Pay per Click or PPC services in Mumbai is a marketing framework that focuses on boosting internet traffic and producing more leads. As a PPC advertising company in Mumbai, our main goal is to assist different enterprises to stay on top of the competitive marketplace by incorporating our strategic plans and methods in PPC campaigns.
We begin by analyzing and evaluating the enterprise of the client especially their digital marketing presence. Beedev is a PPC advertising campaign company in India that is committed to working on a series of business wins that lead to the success of a brand.
What does Pay Per Click Management Services do to your business?
Makes your brand more vivid and visible to your target audience.
Your business is suggested first to your target customers in their search results.
Higher probability of conversions of your target audience.
Quick conversions with high traffic and lead generation.
Why You Need PPC Advertising?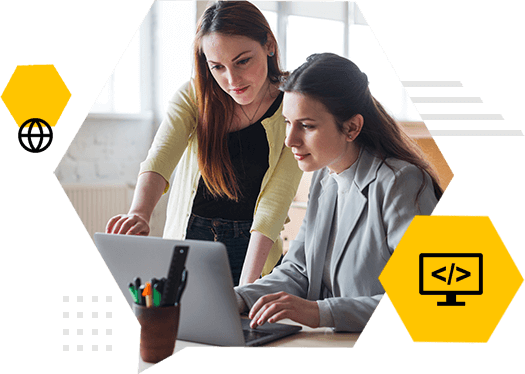 How PPC helps your business?
Pay Per Click management services adds value to your business by directing customers to your website.
Your business gets instantly recognised thus higher customer engagement.
Higher chances of conversion and lead generation since PPC attracts only your target group.
PPC is comparatively cheaper to other marketing tools and yield high profits when executed with the right strategy.
How PPC Advertising May Help You?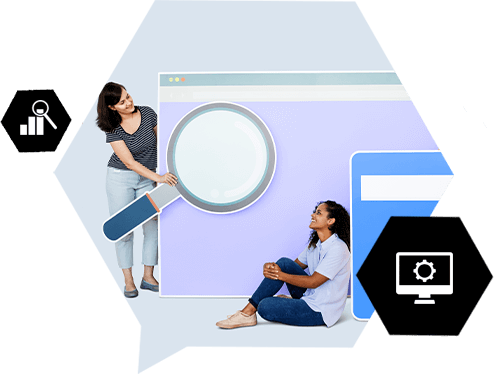 BeeDev – Web Development Agency & Online Marketing Agency in Mumbai
The digital and technological field is constantly evolving. And the world of web is accelerating, always. Thereby, we know what it takes to keep you stay ahead in the game continuously. Incorporating a dynamic, flexible, and future-centric approach we blend technology with the art of digital structure expertise to bring you desired results.
Enquire Now!