Search Engine Optimization
Search Engine Optimization
The digital landscape is rapidly changing— and so as the search engine optimization (SEO). Google is continuously identifying how to ascertain what users are looking for. Presumably, your business is looking for quality and results-oriented SEO services as we always do SEO for Beedev, too.
Get Reliable, Adept & Affordable SEO Services in Mumbai
We treat SEO as a service rather than mere service. As such, it is talent-driven & manpower thus forming the process apprehensive. This basically means that it depends on the intelligence of an outsourced SEO company in Mumbai that manages your business's SEO efforts. In addition, an SEO service provider must have in-depth knowledge and be flexible in driving goal-driven SEO efforts.
Beedev can help. Our company aims to increase your website's monthly traffic; making sure that the numbers amplify on a regular basis. We breathe and live digital marketing. Beedev is considered one of the companies that provide high-quality yet affordable SEO services in Mumbai.
Beedev SEO Services Includes
At Beedev, we reimagine conventional PR and do SEO differently. As an SEO services agency in Mumbai, we customized solutions to produce significant RoI for every enterprise category. With that, consistent efforts, data analysis, and report is the key! We take advantage of the up-to-date and effective medium and automation to obtain data within your business's web ecosystem. We utilize below different activities to acquire business goals of reputation management, eCommerce sales, brand building, lead generation, etc.
What does SEO or Search Engine Optimization Company Services include?
The SEO services agency in Mumbai provided by Beedev is guaranteed to assist an enterprise to enhance their web page or website so it augments organic traffic quantity and quality from different search engines. An indicator of a successful SEO is more likely to be apparent on the search engine results page or known as SERP. At Beedev, here are a wide array of SEO services in Mumbai, India we provide to our clients:
Step-1: Detailed Website Audit
SEO Recommendation Report : We value transparency. Expect to receive a thorough data report on every ongoing SEO campaign that we are managing for your company.
Keyword Ranking Report : With the help of the best SEO service provider company in Mumbai, you can monitor the SERP positions of the utilized keywords.
Website Audit Report : We analyze the technical phases of a website namely server, site speed, caching, and many more.
Content Report : Assess metrics that display the performance of your web content and identify where we can improve by optimizing it.
Traffic Analysis Report : Compare website performance and traffic, enhance visibility, and assess techniques used.
Step-2: Onpage SEO Optimization
Meta Tag Optimisation : Get the best SEO services in Mumbai and we improve your web content and optimize keywords.
Header Tag Optimisation : Boost tag with relevant keywords to offer on-page context and structure.
Content Optimisation : Make sure that every content is crafted with the goal of reaching the target audience using relevant and keyword variations.
Alt Tag Optimisation : Our talented team writes title and alt text on website images to guarantee that search engines recognize images.
Hyperlink Optimisation : Utilizing hyperlinks on relevant keywords to your website to enhance SEO efforts.
Canonicalization Analysis : We are an SEO services provider in Mumbai that determines similar or duplicate content and avoid SEO issues.
Google Analytics Setup : We take time to assess traffic channels, measure RoI, and comprehend user behavior.
Google Search Console : Its reports and tools help assess a website's search performance and traffic, make it stand out from the crowd, and fix issues.
SEO Friendly URL Analysis : We examine URL structure to make sure they are a search engine and user-friendly, shareable, and have relevant keywords.
On-Page Implementation : Consists of executing every SEO technical recommendation for the purpose of enhancing your website's visibility in search engines.
Creation of robots.txt : We are an SEO company in Mumbai that conducts a robots.txt file on your site. Hence, instructing search engines to include or not pages published online.
W3C Compliance testing : This helps determine if the website's structure and content meet the required guidelines.
HTML Sitemap : As one of the best SEO services agencies in Mumbai, we publish a page consisting of entirely all links integrated as per Categorisation Standards that allows end-users to navigate seamlessly.
XML Sitemap : Consists of a series of your website's URLs to include our content pages out of frequency and priority settings.
Schema & SD Markup : Its execution enables us to make use of Rich snippets from Google Search Results offering more accurate information to our end-users.
Step-3: Off-Page SEO Begins
Blog Submissions : By submitting blog articles to different blog directories are more likely to obtain visibility in various search engines.
Article Submissions : Aside from blog submissions, our team also submits SEO-generated articles to yield and drive better traffic.
Directory Links : These are links that produce from a website directory that assists in driving relevant and increased traffic to the site.
Classified Ad Submissions : We are the best SEO company in Mumbai defer your brand's website to a wide array of classified ad sites. This promotes the services or products your enterprise provides.
Local Listing : It mainly refers to links that are established to enhance the relevancy of a site concerning its locality.
Quora Posting : The best SEO service provider company in Mumbai can increase the visibility of your website by taking advantage of the online space of Quora, especially since there are a lot of end-users who frequent the site.
Competitor Research : An extensive competitor research aids a company to collect information on marketing and competitor's sales, which help you identify your weak points and improve.
Social bookmarking : This is one of the services provided by an SEO agency in Mumbai that makes sure all the information about your company is published online to help search engines assess the website better.
Press release : These are links that emanated from various PR websites along with comprehensive information on the services or products that your company provides.
BeeDev – Best Search Engine Optimization (SEO) Agency in Mumbai
Beedev is an SEO service providing company in Mumbai, India offering an inclusive list of digital marketing services namely SEO, PPC, content management, digital media marketing, brand strategizing, and post-production services. With the help of a Google SEO company in Mumbai, we are confident in delivering the best and latest solutions for our clients.
Custom Tailored Optimization for you
Zeroing in on carrying your business to the front by utilizing joined insight, expertise and innovative thinking about our assets and innovation, we work through a comprehensive methodology that subtleties an exceptionally custom fitted cycle for your site's showcasing..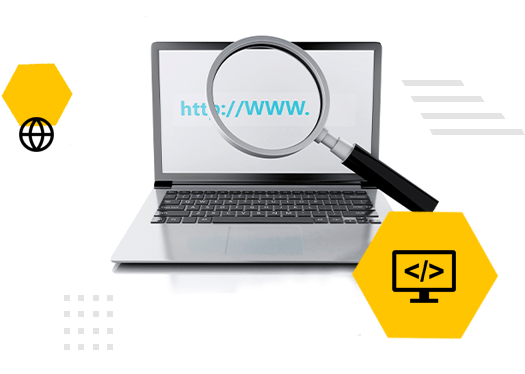 How do we achieve the desired outcome?
On-Page SEO – A total site review to improve and advance every single component of your site including page title, headings, page speed, URL structure, Schema and so forth.
Catchphrase Research – Research and make watchword procedure for your business as indicated by the web crawler page results and rivalry.
Third party referencing – A sort of off-page SEO that advances your site content on high-caliber and authentic outer sources, to create joins that improves the authority of your site.
Competitor Analysis – We watch out for what your rivals are doing and what drifts your industry is seeing to keep you a stride ahead, consistently.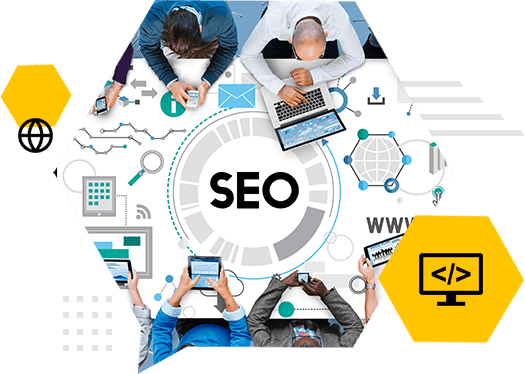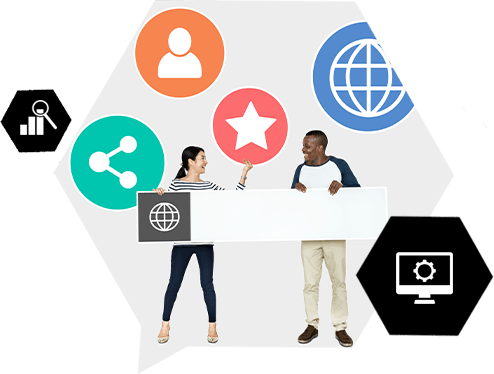 Result Monitoring – Analytical way to deal with continue observing the development of the marking and showcasing measure, and guarantee powerful changes and creative advances are taken to adjust.
Neighbourhood SEO – We give your business the buzz and marking it needs in your particular territory to focus on the nearby clients with viable NAP technique and references.
Online Reputation Management – The notoriety your business has online very well influences how clients see you and work with you. This is the place we act the hero.
Content Marketing – 'Content is the King' in SEO. What's more, with us you can rest guarantee to get top-notch, rich and significant substance that drives your incentive ahead.
Get started now
BeeDev – Web Development Agency & Online Marketing Agency in Mumbai
The digital and technological field is constantly evolving. And the world of web is accelerating, always. Thereby, we know what it takes to keep you stay ahead in the game continuously. Incorporating a dynamic, flexible, and future-centric approach we blend technology with the art of digital structure expertise to bring you desired results.
Enquire Now!