High Quality Graphics and Visuals That Speak a Thousand Words With An Image
Graphical information speaks way louder than just texts. Images add more value and sparks interest in your target group. Compelling and eye-catching images have the potential to convey messages that are easy to remember and also when running an e-commerce platform, images of your products are crucial for keeping and retaining your target group to your website. Images of products is like a visual representation that informs your customers what they are expecting.
Even when providing services, the graphical display of information adds more value compared to just texts.
Professional Photo-Edits
Our service not only includes high-quality images but a full service of how your brand would appeal to your customers with graphics that offer different perceptions to encourage your target group's buying decision. Our wide range of photographic services include:
Product Photography
Commercial Photography
Architectural Photography
Location Photography
Social Media Photography
Lifestyle Photography
Blog Photography
Advertising and Campaign Photography
Professional Photo-Edits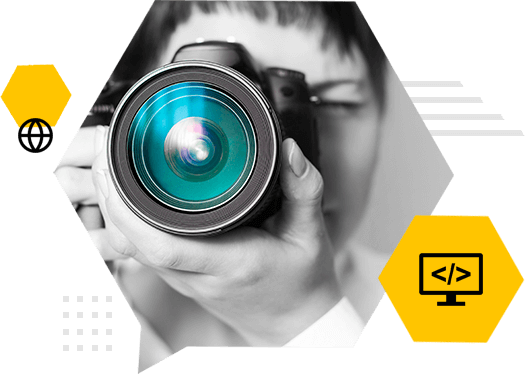 What is Our Professional Photographer Capable Of Delivering?
Our professional photographer is equipped with tools and extensions required to conduct a quality photoshoot that delivers rich graphic content. Photo editing, retouching, colour correction, multiple shooter options, photo metadata, and photo library hosting are the additional perks you are offered with our service.
Apart from the product photoshoot, we also accept live event photography, photoshoots for ad campaigns, or any other pictures that enhance your brand appeal and make your brand image more opaque and vivid. Our main focus is to build trust between your brand and the customers for a positive outcome.
Visually Appealing- Creative-High Quality Photography
Photography is an art and our photographers capture each photo that adds depth and authenticity to its images. We capture high-resolution images that showcase your brand image and identity. Our objective is to highlight your product or service that attracts consumers and create an impactful first impression.
Visually Appealing- Creative-High Quality Photography
BeeDev – Web Development Agency & Online Marketing Agency in Mumbai
The digital and technological field is constantly evolving. And the world of web is accelerating, always. Thereby, we know what it takes to keep you stay ahead in the game continuously. Incorporating a dynamic, flexible, and future-centric approach we blend technology with the art of digital structure expertise to bring you desired results.
Enquire Now!