Imagination beats reality and we help captures those imaginations in our animated visuals
Animated videos are undisputedly one of the best forms of communication and this mode of communication is extremely crucial for making your business viral and boosting your brand. To help depict an idea or a concept and have it explained to your target audience, BeeDev does it best through animated videos and make your brand more vocal across your target group. We use the latest technologies and tools to create a visually appealing video and captivate your audiences attention by walking them through the plot of the video.
Client Specific & Innovative Animated Videos
The 21st century is a fast paced era where people have very little to no time to spare. Also people are constantly bombarded with information and data everyday that its become a task to convey your message across your target group and have them retain it. This is where animated videos have gained traction and is highly preferred to deliver a huge chunk of information within minutes in an interesting way.
BeeDev is a marketing agency in Mumbai that has learnt the art of attracting the attention of your target group through animated visuals that are story driven, influential, engaging and easy to grasp for your audience. The videos are custom-made for your business that articulates your brand message through a visual representation and ensures a favourable action from your target audience.
Custom-Tailored Innovative Animated Videos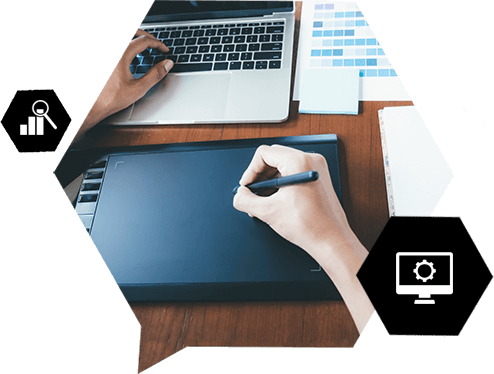 How BeeDev Marketing Agency In Mumbai Utilizes Animated Videos For Your Business?
The videos can be used for making advertisements, special offer or product launch videos, informative videos like "How to?" videos and much more. If there's any message you wish to convey to your audience, an animated video does it better than any textual representation.
Google and other search engines throw their weightage towards visual communication and since other social media platforms survive more on videos, animated videos could rank your business to the front screen on result pages and search engines.
How the animated videos are produced for high reception from your audience?
With intensive research and discussion on your project, we create a custom strategy that aligns with your goals.
We draft a story board for the animated videos, define the character profile and discuss the tone and appeal of the video.
The experts in our team of developers get together and refine the animated video to a furnished product.
After your approval, we publish the video on digital platforms that would give you maximum reach.
BeeDev marketing agency in Mumbai fuse most recent devices, advancements, conceptualize thoughts that are a stride ahead, and fuse the specialized and aesthetic splendor to make enlivened recordings that talk volumes for your image. Our cycle is adaptable and we keep you updated on every stage of the video production.
BeeDev – Web Development Agency & Online Marketing Agency in Mumbai
The digital and technological field is constantly evolving. And the world of web is accelerating, always. Thereby, we know what it takes to keep you stay ahead in the game continuously. Incorporating a dynamic, flexible, and future-centric approach we blend technology with the art of digital structure expertise to bring you desired results.
Enquire Now!